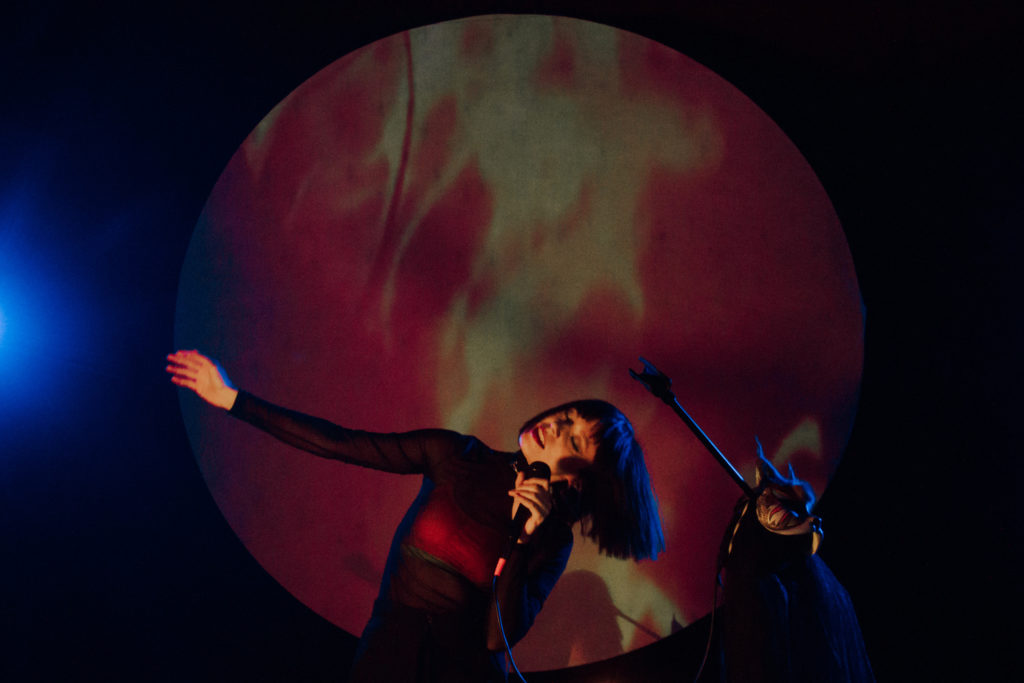 Mustelide is the singer, songwriter and producer Natallia Kunitskaya born in Belarus, living in Berlin, who mixes various styles of electronic and pop music
and creates a world of peculiar sounds, characters and images, using environmental samples collected from all over the world, analogue synthesizers, drum machines and singing. She explores and designs her sound, packaging it in the form of pop music, which often bears quite idiosyncratic results, e.g. a drum section sampled entirely from the cries of owls or flamenco dances.
Although a long time fan of analogue synths and drum machines, Mustelide challenges herself in her latest album by cultivating her sounds entirely from recordings of broken orchestral instruments provided by Found Sound Nation.