ENTER WITH DESKTOP ONLY
Move: W A S D | Fly : F | Jump: Space-Bar
At the beginning Expect around 60 Second & more loading time and preferably use a system with high RAM, Processor 
Virtual stage by Tim Novikov & Spatial Sound Installation By Lindred & Sam Eyvaz /
Favareh is a contemplation of the endlessly looping space created by the machine as well as visual and sound artists, creative coders from around the world. Combination of mathematical calculations and scientific knowledge as well as cultural patterns and emotional experiences hidden behind the structures of objects and sound layers.
Mineral Playground — Objects '121', '867' and '1002' by @xyzalanix were found in the translation of mineral imagery into artificial volume maps. An intention to contemplate was present throughout the process and it extends to this experience. By encountering them at this scale, we can delicately explore their bodies from unique perspectives.
By moving deeper you could find the Neural flower by @it.is.iv Created as part of the on-going experiment with cellular automaton and artificial ecology. With using edge cutting technology the artist achieved to replicate natural processes such as self-organization and cellular division inside the computational machine.
Sound Specification: 17 Channel Moving Spatial Sounds around a Neural flower.
Visual director, developer: Tim Novikov
Creative coder: Iv
Creative coder: Alan Ixba
Musician (Voice, Modular synthesis) Mix: Lindred
Musician (Viola), Curator & Project Manager: Sam Eyvaz
Commissioned work by Future East 2021
This project funded by @musicboardberlin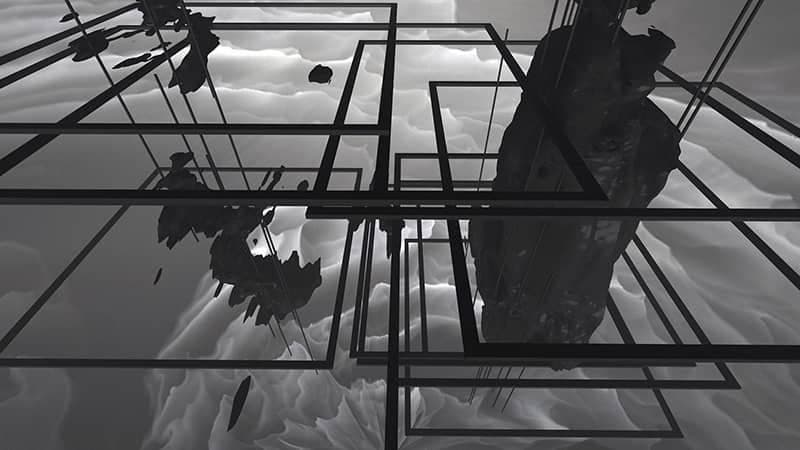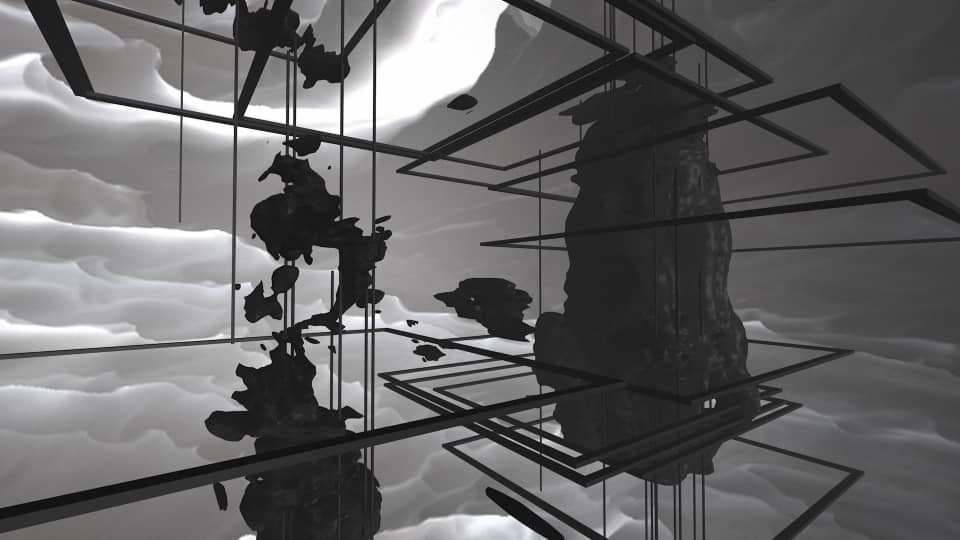 Audiovisual Web VR installation by Arash Akbari / Online on 08.December.2021 // Enter with VR head set (Preferably), If you don't access you can enter via desktop and phone
Obscure is an audiovisual Web VR installation by Arash Akbari. An AI-generated vague sculpture forms the center of the composition while a data-driven scaffold fixes it in space. As the viewers enter into and move through the sculpture, spatial sonic elements shape their perception of the object's essence. 
---
Inter with VR Headset If you don't access via Desktop  (Recommended) or Phone Web Browser and explore Future East immersive space, launched on December. 2020 
Musicians and performers: Mustelide, Sara2stra, Rojin Sharafi, Teresa, 6zm, Sabiwa
Visual director And CGI Artist: Tim Novikov
CGI Artist: Rasmus Bell
CGI Artist: Ultrabianka
Curator, Project manager and Lobby's sound track by: Sam Eyvaz  
This Project Funded by Musicboard Berlin.